What Ann Arbor Patients Say About Lazar Spinal Care
What others say about chiropractic care can help you make the right health care choice.
Review a selection of Lazar Spinal Care patient testimonials below and please email me or contact the office if you have any questions.
Yours in Health,
Lazar Spinal Care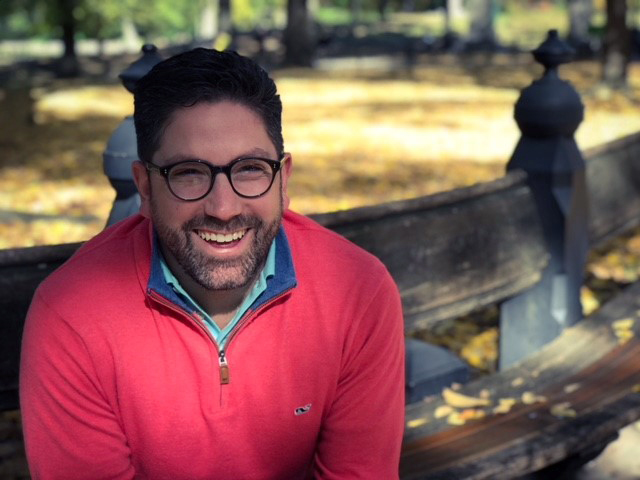 Dr. Jonathan Lazar is a family man, worship leader, author of "Live Life Well: Unlocking the Secrets to Living Your Best Life", radio show host, podcaster, consultant, public speaker, instructor, and founder and clinic director of one of the world's busiest Upper Cervical Chiropractic clinics.
After receiving his bachelor's degree in biology from Evangel University in Springfield, MO Dr. Lazar moved to Davenport, IA to attend the Fountainhead of Chiropractic: Palmer College of Chiropractic. Dr. Lazar was sick and medicated his whole life. Traditional chiropractic procedures were not providing relief until he met a chiropractor that specialized in Upper Cervical Care.
Then he spent the next five years learning from the best Upper Cervical doctors. Dr. Lazar returned home to Michigan to open his own office. He currently is one of 8 doctors trained worldwide trained by both the National Upper Cervical Chiropractic Association (NUCCA) and Board Certified in Quantum Spinal Mechanics (QSM3). Dr. Lazar currently sits on the Q Foundation Board, is a QSM3 Instructor, and is adjunct faculty at several Chiropractic schools. He also guest-lectures at the University of Michigan and has trained dozens of doctors in his practice in Ann Arbor.
Dr. Lazar has been featured on several radio shows, and podcasts, and has been voted an Hour Detroit Top Doctor every year since 2011.
I found your initial presentation informative and thorough. The testing and x-ray results were insightful, and left me with with a clear understanding of my current condition.
~ Joe N.
I feel the staff was so welcoming, kind and professional. The video was a very good explanation and visual of what can happen to the spine when out of alignment was helpful. Looking forward to our next visit. Thank you so much.
~ Jean G.
I look forward to continuing my treatment with your office. I felt very comfortable and confident with the staff.
~ Jessica C.
I have been seen in several different varieties of medical offices. I can honestly say it was very unique. This was the first time I have ever shaken a receptionist hand. The care/speed/basic flow of everything was remarkable, and I am not just saying that because Dr. Lazar is a personal friend. I have never experienced anything like that-EVER. And the secondary waiting room with video and bloopers was a little plus. I am very sad I live so far away! But I will definitely be sending people your way some how!
~ Jennifer S.
I have never experienced such an amazing doctor's office before! The staff was so nice and professional and treated me like I was the only patient there. I am hopeful that Dr Lazar has found a treatment for me & that I am on the road to recovery and feeling my best soon!
~ Ela B..
I can finally breathe again. I can't believe I suffered this long.
~ Kevin S.
I have been to several other chiropractors in Ann Arbor and no one can find what's going on as quickly as Dr. Lazar. This care is worth every penny!
~ Carol S.
Dr. Lazar spoke at our company and I came in for an evaluation. I feel like he read my email – he knew things that were going on with me that I didn't even tell him. I stand straighter, my body doesn't hurt, my headaches are gone, and my mood is much happier. I'm also off almost all of my medication (some of which my insurance didn't cover). I spend $800 a month less out of pocket for medication and other doctor visits since I started under care with Dr. Lazar. Looking back, I couldn't afford NOT to get his help. Unreal.
~ Mike S