Meet Ann Arbor Chiropractor Dr. Jonathan Lazar
By the age of 20, I was on digestive aids, antidepressants, and narcotics, and had survived multiple surgeries and cancer. I was a total slave to illness.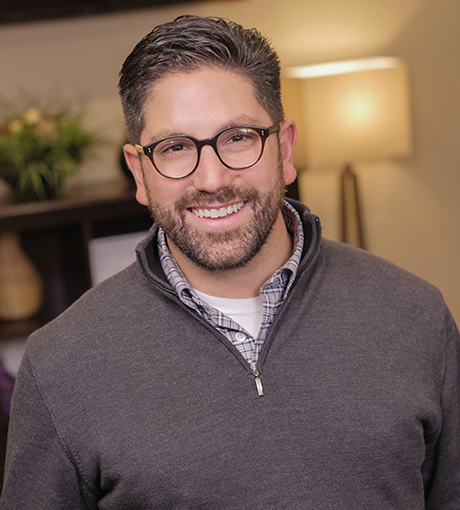 In undergraduate school, I shadowed every doctor that would let me. I hung out in the emergency department, in a pediatrician's office, a cardiologist's office, a family practice, and a pediatric neurologist's office. While they were all really incredible and helped a lot of people, I had a problem that I couldn't overlook. They weren't doing anything wrong, they just did things I wasn't going to be comfortable doing – like prescribing anti-depressants to a woman who presented with sinus pain but was going through a divorce. So while those practices weren't wrong in any way, they weren't right for me. I didn't see these doctors home with their families enough, they missed date nights with their wives, they missed their kids' soccer games, couldn't be nearly involved in church activities as I knew I wanted to be. My chiropractor, on the other hand, had a beautiful work-life balance, was happy and fulfilled, and I never saw him stressed out. So my decision to devote my life to chiropractic was because I so greatly admired the service, the safety, the natural approach, the corrective nature of the work, and the lifestyle I desired.
Attending chiropractic school was one of the best decisions I have ever made. Palmer College of Chiropractic in Davenport, IA was my choice because it is the Fountainhead of Chiropractic. My education was outstanding, my experience was top-notch, and I learned from the professors who wrote all the textbooks. The relationships I developed were life–changing. I am very grateful I had the opportunity to attend the trusted leader in chiropractic education.
My Philosophy
We value time as people's greatest asset. We also know excellence honors God and inspires people. So we have systems in place to be able to offer the absolute most excellent care available in an efficient manner. Our patients love coming here, and we love having them here. See what chiropractic can do for you today!
On a Personal Note…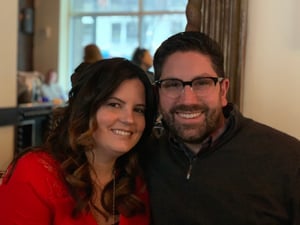 My wife, Kari, and my three beautiful children allow me to experience God's love on a daily basis. They are the most loving, supportive family I've ever seen. When I'm not serving patients in our office, I like to spend time with friends and family, swim, bike, downhill ski, golf, and passionately lead people in worship at my church. I live a very full life, and I love every minute of it!
I have been under regular Chiropractic care since I was 14. I still get checked 1-2 times per week, depending on my stress levels and my workload. I check my entire family (wife, kids, parents, grandma, sister, and her family) 2-4 times per month. I love to exercise with my wife and kids and stay as active as possible.
How can Lazar Spinal Care help you?
I lost my brother to a pain medication interaction in 2007. There's nothing worse than losing a loved one needlessly. It's one thing for people to suffer because there are no options available to them. It's another thing for them to suffer because they don't know this solution exists. If you or your loved ones would like our help to get better and feel more alive, please give our Ann Arbor chiropractic office a call, or email me using the link below. We're excited to help you and your family take your next step toward better health. To learn more go to our Lazar Spinal Care Reviews page.
My Education and Certifications
Post-Graduate Training:
Quantum Spinal Mechanics QSM3, Atlanta, GA
Professional Associations:
Member, International Chiropractic Association
Member, International Chiropractic Pediatric Association
Member, Michigan Association of Chiropractors President's Club
Member, Chiropractic Leadership Alliance
Member, Palmer College of Chiropractic President's Club
Board Member and Instructor, Quantum Spinal Mechanics QSM3
Certifications:
National Board of Chiropractic Examiners Part I, Part II, Part III, Part IV, and Physiotherapy
Quantum Spinal Mechanics QSM3 Level Q, Level S, and Level M
Licensure:
Michigan
Check out Dr. Jonathan Lazar's Reviews