Online New Patient Forms

To expedite the new patient registration process, we encourage you to fill out your forms before your appointment.
What to Expect when you visit
your Ann Arbor Chiropractor
Laying the foundation

Chiropractic care is like building a house – certain things have to happen in a particular order in order for everything to stand strong and work correctly. When building a house, if you tried to put up your walls before you had a solid foundation, your walls would be weak and eventually collapse.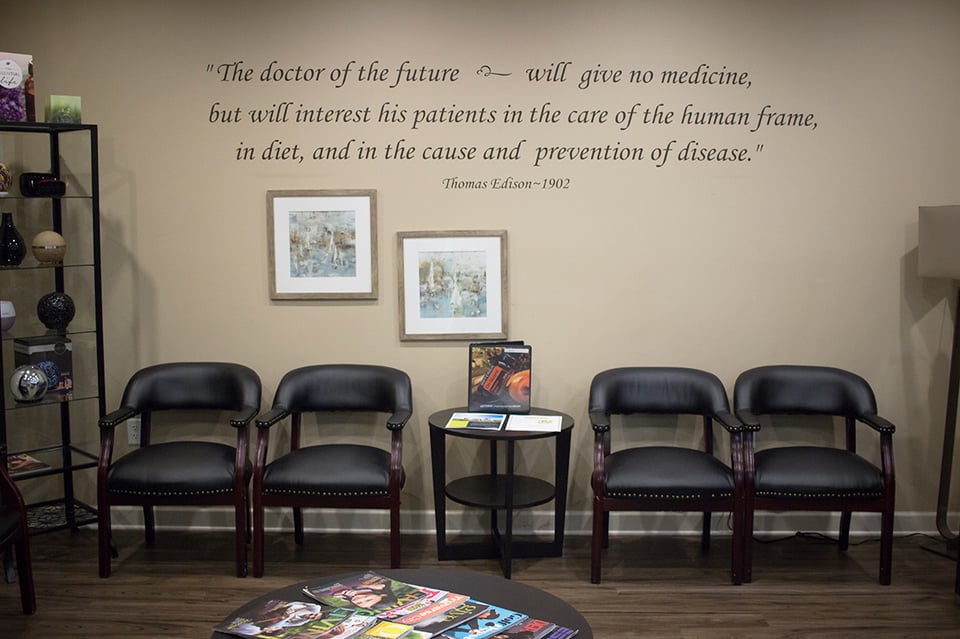 If you tried to put on your roof before the walls were ready, you would run into the same problem. The same is true for your body. Your body has to go through a particular plan of care in order to repair itself correctly and fully. There are three general phases of chiropractic care:
If you are in pain when you come into our office, the first objective is to help you feel better. Depending on the severity of your problem, it is typical to need care daily for 1 to 3 weeks until your pain is under control.
Phase 2: Corrective/Restorative Care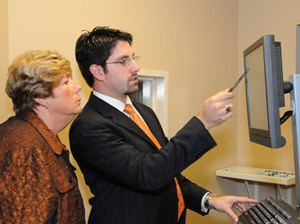 During the corrective care phase, muscles and other tissues are allowed to heal more completely, thereby helping prevent injury. It is typical to need care 3 times per week until your body is stable. The length of time depends on your overall health and the severity of your problem.
Once your body has healed, it is important to come in for wellness adjustments to avoid problems in the future.
Call our Ann Arbor chiropractic office to begin your journey toward health!We look forward to meeting you!
Lazar Spinal Care Office Tour
Call your Ann Arbor Chiropractor office to begin your journey toward health!
We look forward to meeting you!
Your First Visit
Step 1: Patient Forms (Before Your First Visit)
Before you arrive, please fill out your new patient forms online by clicking here!
This paperwork provides us with your health history and information on your condition. If for any reason you are unable to fill your forms out ahead of time, or if you forget to bring them with you, you must arrive 15 minutes early for your first appointment. Upon entering our office, our receptionist will welcome you as a member of our family.
Consultation

Examination

X-Ray Studies
Next, you will have a consultation with the Doctor to discuss your health-related problems, concerns, and potential care options. This initial visit is designed for the doctors to learn more about you, your condition, and your expectations to determine if and how chiropractic care can help you meet your goals.
After your consultation, the Doctor will perform a complete chiropractic examination testing your reflexes and flexibility. Other standard neurological, orthopedic, postural, and physical tests will be performed as well. However, nothing will be done in our office without your consent.
Depending on your specific condition, we may take X-rays as well. X-rays help us develop the most effective care plan for you, and alert us of any serious spinal conditions. Most people are amazed once they see their X-rays up close.
Your Second Visit
Day 2: Report of Findings
Once the information is collected and examinations are performed, the Doctor will give you a detailed report of all findings and answer any questions including:
What's wrong and why it is wrong?
Whether the problem is fixable or patchable?
How long will sickness care take?
When do we start wellness care?
What will it cost?
After reviewing your health history, goals, and examining your spine and X-rays, your Ann Arbor Chiropractor will discuss recommendations and notify you if your condition requires care with other providers. Your Doctor will provide the best program for your needs.