Welcome to Lazar Spinal Care
Upper Cervical Chiropractors in Ann Arbor, MI
Lazar Spinal Care believes in lifelong family wellness care for our Ann Arbor chiropractic patients. If you're sick and tired of being sick and tired, and you're ready to be more alive and live your fullest life, this is the place for you! And if you just want relief from pain, our chiropractors can help with that too.
Check out our Lazar Spinal Care Reviews
Reclaim Your Life With Your Upper Cervical Ann Arbor Chiropractor
As Dr. Jonathan Lazar explains, "Our path is one of restoration, healing and sustainable wellness. Our innovative and unique techniques and protocols are changing peoples' lives." We have programs to help:
Migraine headaches
Autism Spectrum Disorder
Sensory Processing Disorder
Pervasive Developmental Disorder
ADHD/ADD
Fibromyalgia / Chronic fatigue
Complex Regional Pain Syndrome
Temporomandibular joint (TMJ) dysfunction
Back and neck pain
Family prevention care
Family wellness care
Learn more on our Lazar Spinal Care Reviews page.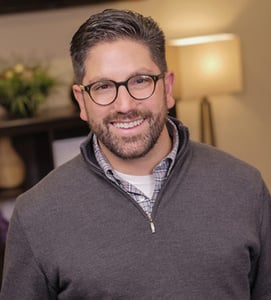 Hear Dr. Lazar on 103.5FM WMUZ
Lazar Spinal Care Removes Interference
Most people wait until there is a noticeable problem and then react to it. We believe in simply removing interference before it shows up as a problem. If you are looking for a chiropractor in Ann Arbor who has the experience and expertise to help you live the life you deserve, give us a call today to schedule your first appointment.
Dr. Jonathan Lazar
Ann Arbor Chiropractor | Lazar Spinal Care, P.C. | (734) 274-5107
203 S. Zeeb Rd Suite 106
Ann Arbor, MI 48103