Meet QSM3 Specialist Chiropractor Dr. Grant Clark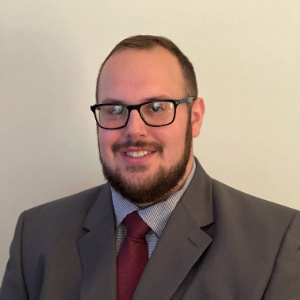 Elbert Hubbard once stated, "If you have health, you probably will be happy, and if you have health and happiness, you have all the wealth you need, even if it is not all you want." This is a quote that I remember seeing when I was in high school, which was also about the time my aunt lost her battle with cancer. I had seen her struggle battling her illness and would spend most of her days dependent on a prescribed medication near her. She was not healthy and she definitely was not happy. This was devastating to see as a young teenager and I noticed myself going down the same route as she was. I was coming off a second knee injury that required surgery to fix, and the only thing I had to ease the pain was medication. I knew there had to be a far better option. Chiropractic care has always been part of my life as I have been receiving care for various conditions caused by sports and being a kid. I even credit chiropractic care for saving my football career, as I was able to play the sport I loved so much in college. In undergraduate school, I knew the path for me to take was to become a chiropractor and through various meetings with mentors and shadowing sessions, my mind was made up.
Attending Palmer of College of Chiropractic in Davenport, Iowa was the one and only choice for me! The birthplace of this wonderful profession and the chance to learn from some of the best educators in the field, my mind was instantly made. I spent time honing my skills and learning to become the best doctor possible. I am forever grateful for the opportunity and knowledge I learned at the Fountainhead of Chiropractic.
My philosophy is one that is simple but powerful. This is to provide the best Chiropractic care possible to my patients so that they may live in an optimal state of health and promote generational health. Chiropractic has given me so much, so I want to share this passion with the world.
When not serving patients, I spend time with my wife, Allison, and my two young daughters. I enjoy coaching football and basketball, putting in work at the gym, experimenting with new food, and enjoying outdoor activities. On Sunday mornings, you can find me at my church and after that outside doing yard work!
PROVIDERS


I would love the opportunity to serve your patients. Click the button below and we'll get the ball rolling right away!
COMMUNITY PARTNERS
Click the button below to refer a patient or client in for the coolest neurological assessment around.


EXISTING PATIENTS
Have a friend, family member, or co-worker you want us to check? We'd be honored! Click below and we'll take it from here.
Education and Certifications:
Professional Associations: Michigan Association of Chiropractors Member
Certifications: National Board of Chiropractic Examiners Part I, Part II, Part III, Part IV, and Physiotherapy.
Licensure: Michigan